Welcome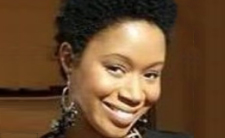 As a 15 year corporate professional in the pharmaceutical, biotechnology, and industrial industries, former business owner, coach/ board member of an international high school debate program, I'm ecstatic to serve as President on National Sales Network, New Jersey & New York Chapter. I will lead this exceptional inaugural chapter with the energy, diligence, and respect that it deserves.
This, the 20th Anniversary of our National Career Development Conference promises to be an exciting and record-breaking year!  I hope you will join us on this journey! Our vision is crystal clear; we will be the most valued organization to our members and to our sponsors.
Whether you are looking for quality networking, personal development, professional development, leadership exposure, community development, entrepreneurship, job searching, or another pertinent organizational activity, a membership with NSN is for you!
Events for the NJ/NY chapter are highlighted in our Calendar of Events with emphasis on our Success and Growth Experiences. The annual NSN National Conference is an outstanding forum for members and sponsors to build long lasting professional relationships and enjoy informative industry workshops. This year's conference is in Atlanta, GA, August 3-6, 2016.  It's essential for those serious about self enhancement and career advancement.
NSN continues to elevate my professional performance, sharpen my image, and allow me high-level exposure to C-suite professionals within my own company and others.  I invite you to experience these amazing benefits for yourself.  The NJ/NY chapter is constantly seeking leaders within their respective fields who want to give, receive, and grow.  Please use the membership tab to join / re-new your membership today.

Best,

Jheryn Kenney
President, NJ/NY Chapter